Odoo is a suite of open source business apps that cover all your company needs: CRM, eCommerce, accounting, inventory, point of sale, project management, etc. It offers a unique value proposition, very easy to use and fully integrated.
Odoo's huge family is spread all around the world with the largest community of developers that benefit from the power of teamwork!
Therefore, whenever you feel that you need a specific functionality to fulfil your company's needs, you can always search in the special Odoo Partner Apps & Themes Section.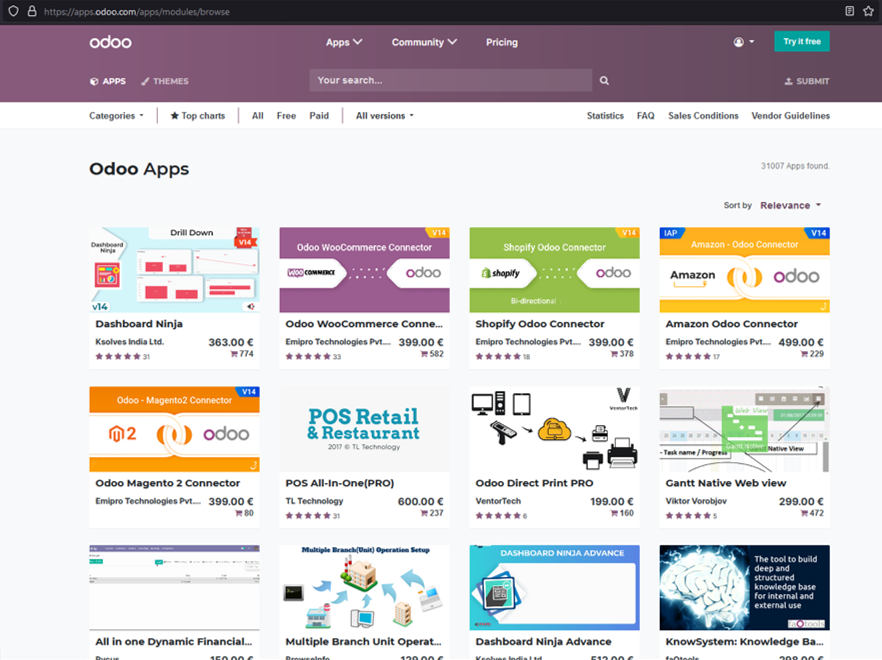 What are Odoo Partner Apps & Themes?

Odoo Partner apps & themes, are developed by Odoo and all Odoo's partners worldwide.  They cover all major Product Categories and they can easily be acquired through Odoo's website.  
There are more than 31.000 apps (7/2021) available, out of which more than half of them are free of charge.
Each App includes:
The app's description and screenshots (in English), regardless of the originating country or language of the app.

Accurate information about features

Optional video training courses & demo testing database

Version compatibility

Required Odoo Apps to operate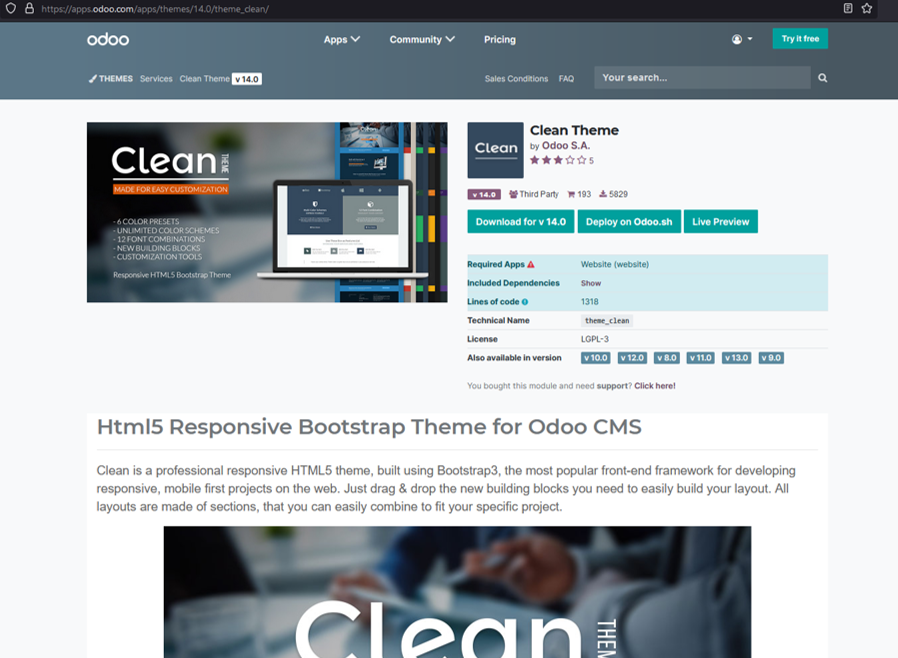 How can Methodoos assist you in acquiring a Partner App/Theme

Being a prospect or an active Methodoos customer, you can reach out and arrange a meeting with one of our Sales Representative.
Our sales expert will gather all necessary information about your specific functionality / needs and will guide you to get not only the proper Odoo apps, but also all possible third party apps that will make your everyday operations flawless. 
Our growing experience in third party apps, will help you enjoy one of the greatest benefits that Odoo provides.  The open source model.  This model allowed Odoo to leverage developers and business experts from around the world to build thousands of apps in just a few years.