Hotel PMS

The best way to accommodate your customers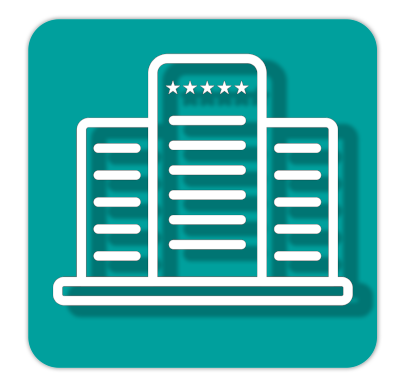 Hotel PMS

Hotel PMS is a unique software solution that provides the functionality a property really needs.

Operating on any device, combines from simple reservation and billing procedures, till advanced pricing calculations and multiproperty management. All these interacting with an excellent ERP (Odoo) and full Hospitality functionality (Restaurant - Booking Engine - Channel Manager) make it probably the most complete All In One software solution for Hotels of any kind.

Product Options



| | | | |
| --- | --- | --- | --- |
| | Basic | Smart | Pro |
| Room / Availability Plans | | | |
| Billing - Invoicing | | | |
| On-Line Back Office & HR | | | |
| Price Lists & Contracts | | | |
| Hotel Mobile App | | | |
| On-Line Hospitality Apps | | | |
| Group Reservations | | | |
| Housekeeping Management | | | |
| Multi-property Management | | | |


Room / Availability Plans

View availability / occupancy, create reservations, bills, perform check in / out and all other PMS standard features within one unique graphic environment. Highly recommended for small to medium hotels, you can perform more than 90% of your everyday operation, using only these plans.



Price Lists & Contracts

Create Official and Travel Agent Pricelists using several filters and formulas in order to adjust them to your exact needs. Use contracts to input all necessary information of allotment or other contracts with agencies. Join companies - pricelists - contracts to simplify your operation and follow easily all information.

Billing - Invoicing
Create as many bills as you wish per reservation. Transfer - split transactions, insert payments and issue invoices on any guest, agency or company you prefer.

Group Reservations
Group reservations were never easier. From small group of friends or families to bigger travel agent groups, you can view all group reservations together, enter rooming list and get unified bills.

On-Line Back Office & HR

Being on-line with Odoo ERP, gives you the advantage of all its functionality. Follow up repairs, maintenance, automated marketing tools (eg. auto reservation confirmation, or customer welcome). Organize events, excursions, establish personnel's clock in - out and meal plan, fleet management etc. It's all there.

Housekeeping Management

Follow up all housekeeping procedures. Use clean / dirty statuses for the rooms, plan housekeeping personnel every day duties, be aware of special customer cleaning needs and agreements. Plan is generated automatically based on specific rule you enter at setup ( in-house or check-out cleaning time, etc.)

Hotel Mobile App

Mobile apps always give a more flexible way to operate through any device. Although Odoo platform can operate flawlessly on any device, you can also use Hotel Mobile App creating extra reception points, or giving the ability to your housekeeping / maintenance personnel to perform mobile operations.

Multi-Property Management

Regardless if you own a small or big hotel chain,you can use our special functionality that combines features for your properties. Unify availability, move reservations from/to your hotels and minimize/simplify management cost.

On-Line Hospitality Apps. Keep an on-line operation with Hotel - Restaurant - Booking Engine and Channel Manager to achieve exceptional functionality experience.